The Environmental Assistance Office is a partnership of staff focused primarily on non-regulatory programs. The Office provides guidance to permit applicants, offers environmental compliance assistance to Vermont businesses and municipalities, provides recognition programs for green businesses in Vermont, and provides assistance to municipal household hazardous waste programs. Staff assists businesses, communities, state agencies, and others to identify effective and economical ways to reduce waste at the source in order to avoid waste treatment and disposal costs and to safeguard human health and the environment.  Regional staff provide permit assistance with DEC programs and others.
COMPLIANCE ASSISTANCE – The Compliance Assistance Program is a NO COST, confidential, voluntary program that assists Vermont's small businesses and municipalities in achieving compliance with environmental regulations and promotes cooperation between the Department of Environmental Conservation (DEC) and the regulated community. 
SC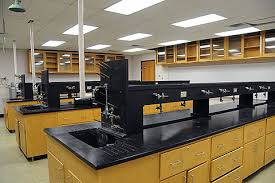 HOOL SCIENCE LAB ASSISTANCE – The Vermont School Science Lab Safety Team (VSSLST) was established to help schools reduce their risk by helping them to work towards better chemical management and overall science lab safety. VSSLST is a group of individuals from the VT Department of Environmental Conservation Environmental Assistance Office, the VT Department of Health, the VT Department of Public Safety, VT School Boards Insurance Trust, VOSHA and the VT Agency of Education.
Get Assistance
To get assistance,  you can
Call the toll-free help line and talk to a real person  at 800-974-9559
Write a letter and send it to The Environmental Assistance Office, 1 National Life Drive – Main 2, Montpelier, VT 05620